About Us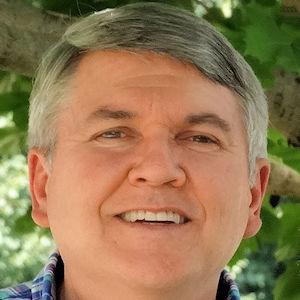 Why be a victim of market forces?
Learn to trade and make money instead.
Brad E. Stych, PhD, CMT
WHO WE ARE
Brightstar Training, LLC provides educational products and services for people who trade in the financial markets. We take a special interest in those who desire to supplement their current income with market profits, transition into trading as an alternative career, or prepare for retirement by learning to trade.
The company was founded in 2006 by Brad E. Stych—a professional adult educator, experienced trader, and author who holds a doctoral degree in continuing and vocational education (adult education) and certification as a Chartered Market Technician. During his lifetime, Brad has trained athletes, musicians, educators, healthcare workers, and economics students. He began trading in 1995. Over time, he acquired advanced skills in technical analysis and applied these skills to trading stocks, stock options, and stock index futures.
Located in Madison, Wisconsin, USA, the company interacts with traders around the world by means of personal contact, online promotion, and publication of materials.
WHAT WE DO
We equip market participants for success by helping them to approach trading with intelligence, discipline, and a risk-conscious outlook.
At Brightstar Training, LLC, we know that specific types of instruction are critical for trader growth. We offer expert guidance in skill development based upon time-tested concepts of market analysis and innovative procedures for trading. Even more, we help clients to examine themselves within the context of their own market histories so that they can overcome barriers such as fear, impulsiveness, and information overload, as well as select trading strategies that work best for them.
Our central goal is to provide practical instruction that focuses upon important aspects of trading while assisting clients to maximize their strengths and develop good trading habits for the future. Individual and group instruction are available in day trading, swing trading, and position trading with emphasis on stocks and futures.
WHY THIS SITE
This eLearning website offers a variety of courses that are designed to be completed in a self-guided manner. Just enroll in a course and make your way through the lessons as presented. If instructor guidance is included, it will be specified in the course description.
Our main website contains additional information about our products and training services. There, you can access our free blog, register for premium courses and events, and purchase our E-mini Dow trading book.